Acting Today on Tomorrow's Vision

In his 22nd year as a member of the Board of Directors, Noble John T. Chapman has continued to build upon the vision of those who led this organization since 1893.  As a part of his tenure, he has moved the organization into utilizing technology, combating the pandemic and keeping the membership informed.  With his transformational leadership, the AEAONMS, Inc is Recruiting, Reclaiming, and Retaining Nobles and Daughters across the Domain.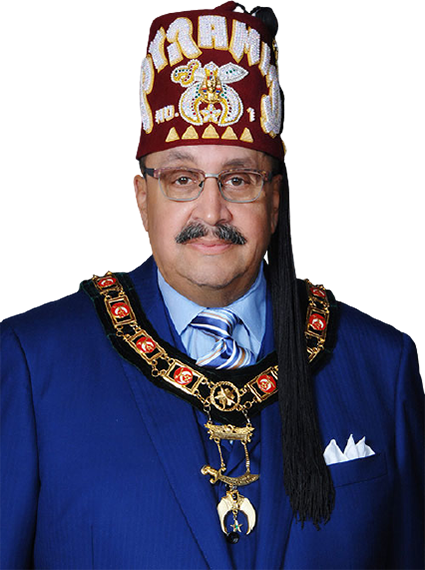 Biography
John T. Chapman was born in New York City and raised in a section of Philadelphia, PA called "Pulaskitown". He is a life member of the Wissahickon Boys Club, the first and oldest African American Boys Club in America, and attended the public schools of Philadelphia, graduating from Germantown High. He attended college at Benedict in Columbia, SC finishing his degree at Cheyney State University. He extended his formal training and holds graduate degrees from both Cheyney State and Temple University. He began his employment history in the chemical industry but later was hired by the City of Philadelphia to work with troubled youth. In 1972, John became a teacher in the School District of Philadelphia and would remain with the system for more than 40 years until his full retirement.
While employed in the public school system, John enjoyed promotion and recognition as a tough no-nonsense administrator who always made certain that children in his care were appreciated and successful. During his tenure, John served as Principal at four comprehensive senior high schools and two K-8 schools. He served simultaneously as Principal at Benjamin Franklin and Overbrook High Schools in 2003, later at University City High School, Samuel Daroff Elementary, and most recently West Philadelphia High School and Roosevelt Elementary. He joined the central office staff of Dr. Creg Williams Deputy Chief Academic Officer in 2003, serving as his Executive Assistant before retiring in 2005.
Never one to turn opportunity away, John pursued a second career simultaneously in construction and construction management. He served as a managing partner and was the COO of TP McSween Painting Contractors. Through the diligent efforts of he and owner Tom McSween, the company became the largest minority union paint contractor in the Philadelphia area, participating in major ventures to include the B/C Connector project at Philadelphia Int. Airport and numerous other prominent projects in the five-county Philadelphia area.
John entered a relationship with the Masonic order in 1969, joining Star in the East Lodge #55 of the Most Worshipful Prince Hall Grand Lodge of Pennsylvania. One never to shy from a challenge, John served as Worshipful Master twice and president of its Past Master Council for several years. He holds membership in all-male bodies of the Masonic order and was elevated to the thirty-third degree of Scottish Rite Masonry in 1999, receiving coronation as a Sovereign Grand Inspector General in 2014. He served as a board member of the Prince Hall Grand Lodge Temple Association for 12 years, four of which as its President. A fervent passion which continues to grow in him is his interest and participation in the AEAONMS, Inc. Elected to the office of Illustrious Potentate of the Shrine's oldest and largest temple in 1993, Pyramid No. 1, it was the starting point of what has become a long and demanding journey to the organization's highest office, that of Imperial Potentate. John also holds proudly his membership in another outstanding organization Kappa Alpha Psi Fraternity Inc., Philadelphia Alumni Chapter. Achievement is the hallmark of a true Kappa man!
John is married to the beautiful Kelly Ann Murray Chapman and has two wonderful children, Jennifer an attorney and Jason, a medical device executive with Boston Scientific and the very proud grandfather of two beautiful granddaughters. He is a member of the Enon Tabernacle Baptist Church, led fervently by the Rev. Dr. Alyn E Waller, and has an active interest in the church's ministry for male mentoring. He continues to serve, as a consultant to school districts on issues of instructional improvement, matters of climate/safety, and executive leadership development. Truly, he is always a servant leader.